Executive Director since 2019
Occupational Therapist since 2008
Anne is the Executive Director of The Little Light House, a Christian developmental center providing services to children with special-needs birth to age six.  Anne attended Oral Roberts University for her general studies and received her Bachelor of Science degree in Occupational Therapy from Colorado State University.  She has provided pediatric occupational therapy in a number of settings in the Tulsa Area, including owning and managing her own occupational therapy company for ten years before coming on staff at the LLH in 2008.  Anne is a woman of faith; she has taught in a number of Christian settings.  She has served in ministry-related positions for years and also served on the Jenks Public School Board, an elected position, for a decade.  During her time on the Jenks school board she served in all positions including President.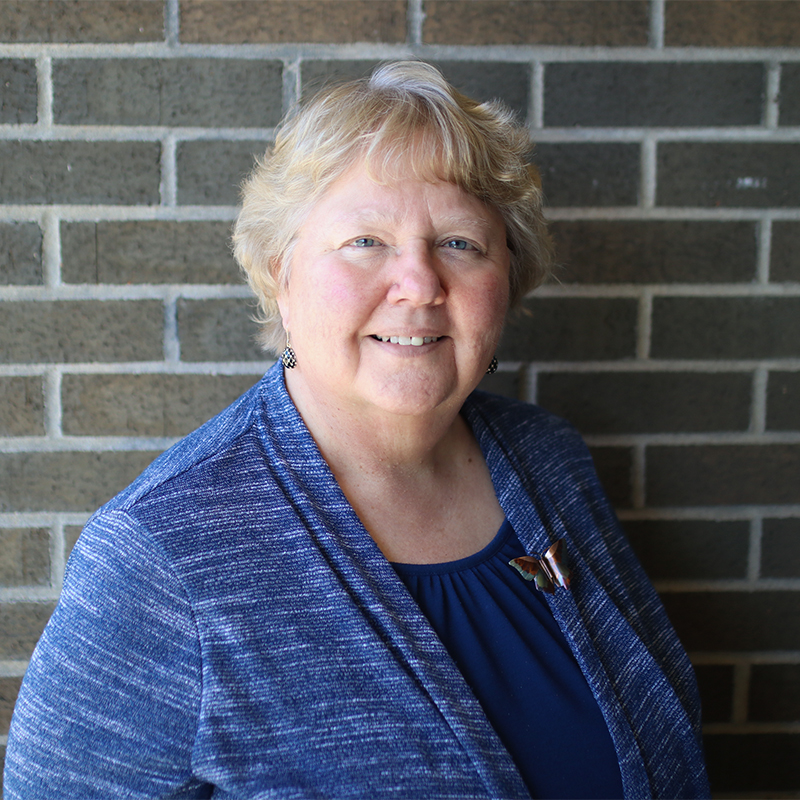 Senior Director of National and Global Impact since 2007
Linda received a B.S. degree and certification in Physical Therapy from the University of Oklahoma in 1974. She has been a licensed Physical Therapist since 1974 and at Little Light House since 1996. Linda was inspired to pursue a career in PT by her father, a polio survivor who faced many challenges and lived a successful life. Working with children with special needs in an orphanage in China in 1995 and a trip to Bishkek, Kyrgyzstan in 1996 where she worked with children with special needs and their families, motivated Linda to serve the students at LLH as a member of the transdisciplinary team and delivering physical therapy services. She was also a foundational leader in developing the LLH's Global Impact program. She has led 18 trips to teach about working with children with special needs in 6 countries outside of the US. 
Senior Director of Development since 2011
Molly holds a Bachelor of Science degree in Multi-disciplinary studies – Psychology and Rehabilitation. She joined the LLH staff in 2006 as a teaching Associate. After spending time in the classroom as an Associate, she moved into administration and has served in multiple roles in development. In 2011, she moved into her current role as Director of Development. She is passionate about connecting the community to our children and their families along with serving our donors by helping them fulfill their heart's desire to change lives.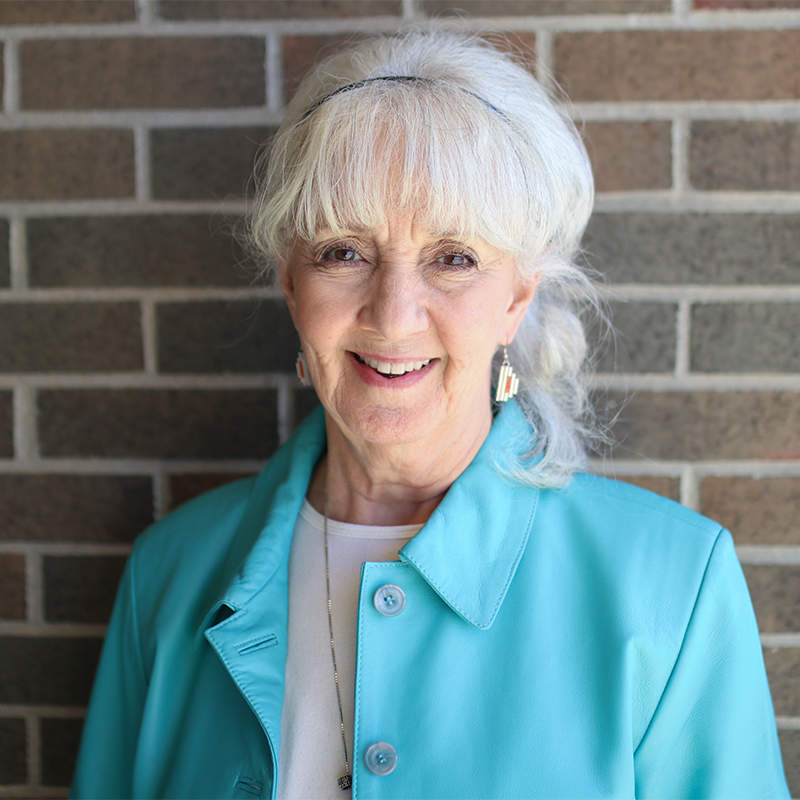 Senior Director of Children and Family Services since 2007
Julie holds a Bachelor of Science degree in Physical Therapy from the University of Oklahoma in 1973. She is passionate about serving kids with special needs as the Lord called her to do while in high school.  For 46 years she has helped children experience the world as independently as possible, whether walking, riding a wheelchair or using assistive walking devices. Her pediatric focus is Certification in Neurodevelopmental Treatment of Children with Neurological Disorders and NDT Advanced Baby Treatment. She has advanced training in lower extremity orthotics and gait disorders. She is a lifetime member of American Physical Therapy Association and Oklahoma Physical Therapy Association and has held various offices and appointments. Julie spent over 35 years in pediatric private practice as therapist/owner prior to joining the LLH in 2007.
Senior Director of Finance and Operations since 2016
Susan has an associate's degree in business/finance and has been in the accounting field for 40 years, 20 of those years were in non-profit accounting and the administrative field for 15 years.  She joined LLH staff in June of 2015. Susan is in charge of the daily, monthly and yearly LLH finances, over sees the database, processes staff payroll, and handles new staff onboarding and employee benefits. She prepares all reports for the annual audit, month end reports and serves on the LLH Finance Committee. Susan also has a son with special needs, giving her firsthand experience what it is like to have a child with special needs. She has walked with him through multiple tests and therapies starting at the age of two that have continued into adulthood.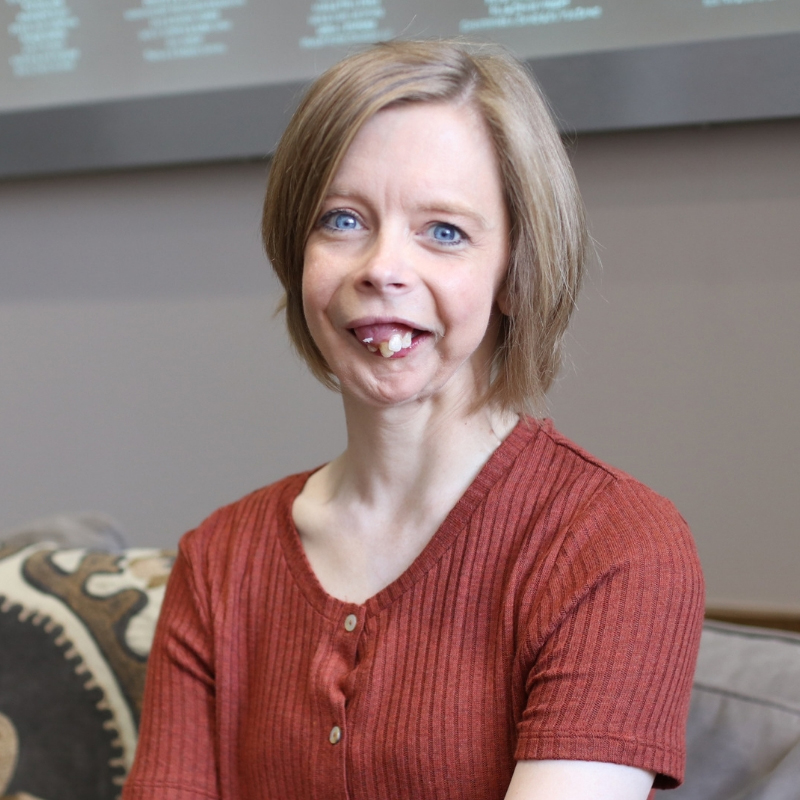 Director of Education since 2019
Mindy Cash received a B.S. in Special Education from Southwestern Oklahoma State University in June 2013.  For 16 years she served as a Special Education Teacher for inpatients at The Children's Center Rehabilitation Hospital. Her primary responsibility was to provide educational services to children aged birth to 18 with complex medical diagnoses. Her greatest desire is to provide optimal and appropriate educational opportunities for children with complex medical, cognitive, physical, and emotional needs. As an Assistive Technology Professional, she is driven to find new and exciting technology to help children with physical challenges to access the world around them.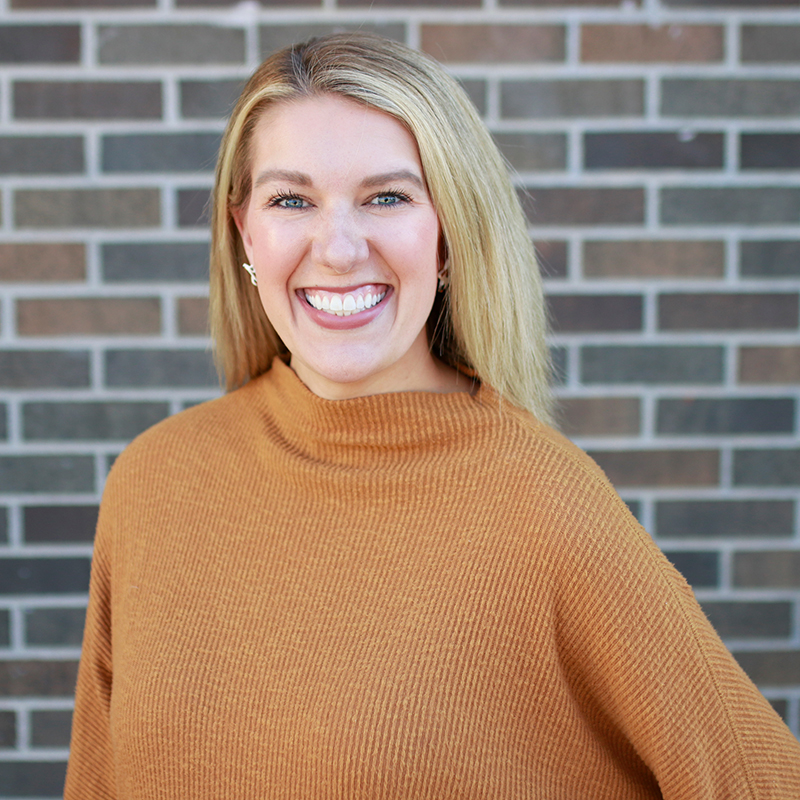 Director of Therapy since 2020
Lauren Gebhard completed her Bachelor of Science degree from Oklahoma State University in Communication Sciences and Disorders. Following that, she attended the University of Tulsa where she earned her Master's in Speech-Language Pathology in 2013. Ever since, Lauren has served as a Speech-Language Pathologist (SLP) at Little Light House, with some clinical experience as well. Lauren specializes in augmentative communication (AAC) and is a LAMP Certified Professional. She has training in the Sequential Oral Sensory (SOS) Approach to Feeding and has a passion for helping problem feeders learn and grow, in her personal and professional life. Lauren absolutely adores the students at LLH and in addition, has a huge heart for the families and mission of LLH "glorifying God by improving the quality of life for children with special needs, their families and the community". After 8 years as a full-time SLP at Little Light House, Lauren is excited to serve the ministry in a new way and be able to influence and affect more families in this role. As she leans on God, she trusts Him to guide & direct her steps.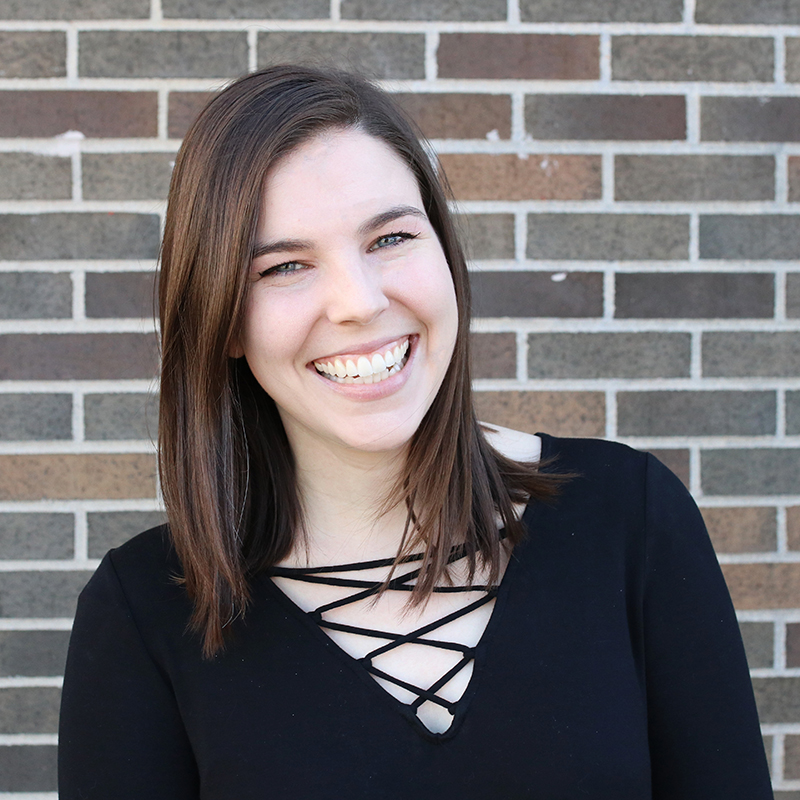 Director of Family Learning Center since 2019
Jordan holds a Master and Bachelor of Social Work from Florida State University. She has worked with children and families providing trauma-focused therapy, wrap-around-services, case management and trainings during the last 5 years. Jordan has had the privilege to serve numerous family systems both domestically and internationally, prior to joining LLH in August 2019. Jordan believes that God has called her to partner with families and children who are walking through difficult times by providing encouragement, support and resources. She is excited for the opportunity to cling to the Lord and seek His guidance as He expands LLH's Family Learning Center. Her life prayer is for God to take her life and use it all for His glory.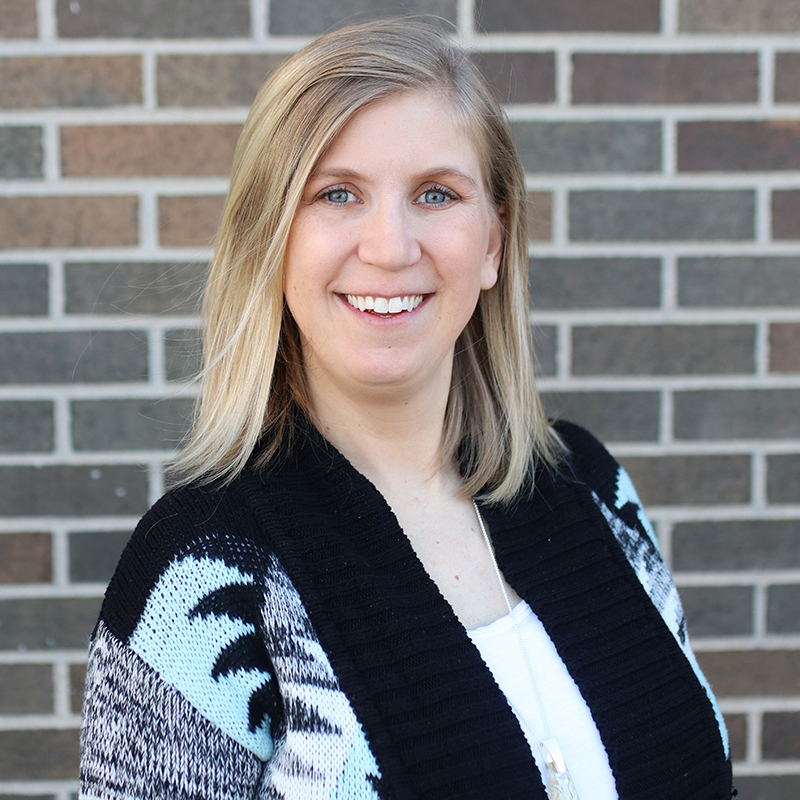 Director of Events since 2017
Lindsay has ten years of experience in both Special Education and Administration at the Little Light House. Lindsay joined the LLH staff in 2008 as an Associate Teacher serving four years in the classroom. She became the Waiting List Coordinator/Administrative Assistant to the Director of Education for three and a half years before moving into the Events Coordinator position.  Lindsay's love for the children of the Little Light House began in the mid 80's when her adopted brother attended the LLH as a student. Once on staff overseeing the waiting list, her heart expanded to serving not just the children, but their families as well. She is passionate and committed to using her administrative skills to further the ministry's growth and serve more families by enhancing the LLH annual events and presence in the community.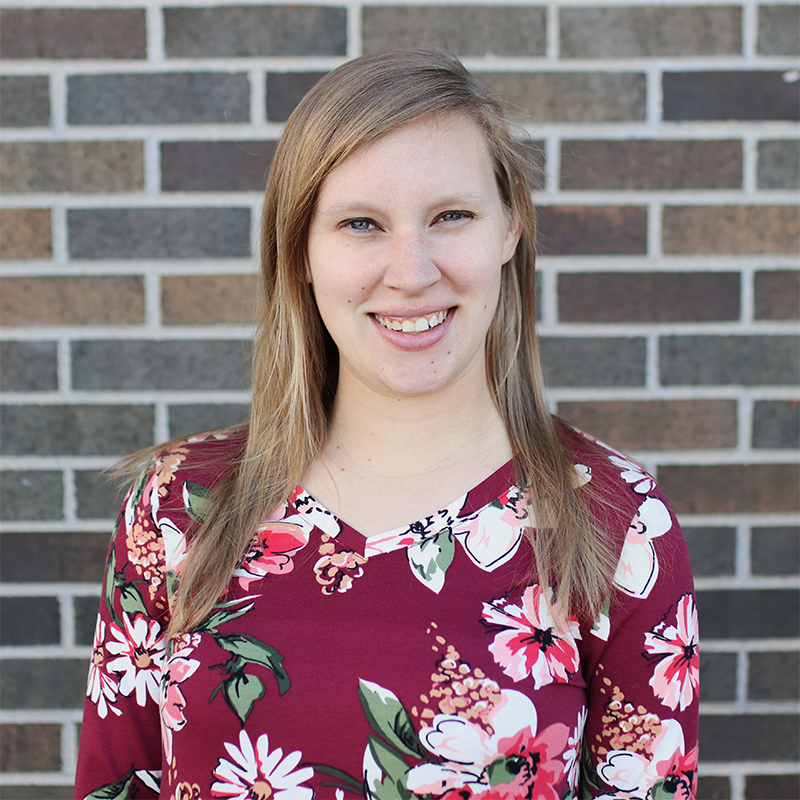 Director of Volunteer and College and Career since 2020
We strive to bring out the best in you.
The Little Light House is committed to hiring individuals who are committed Christians dedicated to glorifying God in their individual life through utilizing their gifts, talents, and expertise to further His kingdom.