Opportunity Scholarship Fund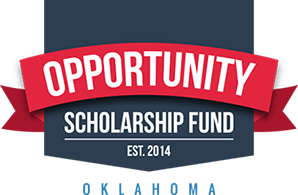 The Opportunity Scholarship Fund is a scholarship granting organization providing life-changing opportunities to low-income students who would not normally receive a pathway to specialized education. OSF offers scholarship help to students in grades K-12, with an emphasis on lower-income Oklahoma families. 
Students and families have more affordable education options with accredited private schools through our scholarships. Participating donors are eligible for Oklahoma tax credits, and charitable contribution deductions when taxpayers itemize their deductions.
INCOME TAX CREDIT FOR COMPANIES AND INDIVIDUALS
Donating to the Little Light House through OSF is easy! Your donation is sent to OSF and you choose the LLH as the beneficiary. You receive a state income tax credit (with potential deductions as well). State tax credit of 50% for one time gifts, or 75% for a two-year commitment. Calculate your credit at OSFKids.org!